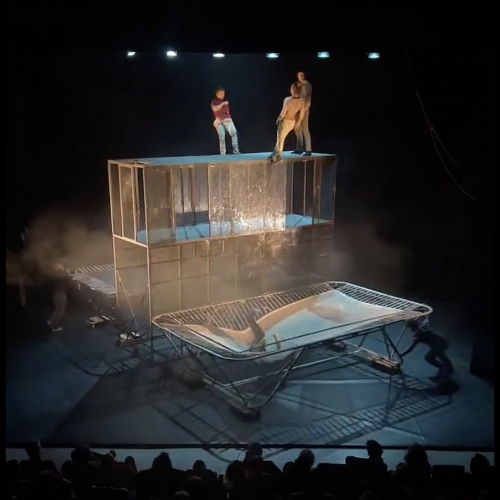 The use of the wall is reinvented in this show. Human ingenuity and the multiple possibilities of the circus are used to overcome physical and mental barriers, to get out of a blocked situation and to create their own direction. We will follow the doubts and prowess of beings who disobey everyday customs. They face a real as well as a spiritual barrier: the wall. But the wall stops blocking, limiting. It becomes a path, a window, a ladder, a possibility.
Our need for the other is highlighted here. This project questions our capacity to ask for help, and to come to the aid of others. We are talking about humanity, necessarily resonating with the relationship between the individual and the collective.
Our desire to take risks goes hand in hand with the desire to gain height. These individuals who defy the laws of weightlessness thus question this risk-taking: why?
Why? For whom?
And how?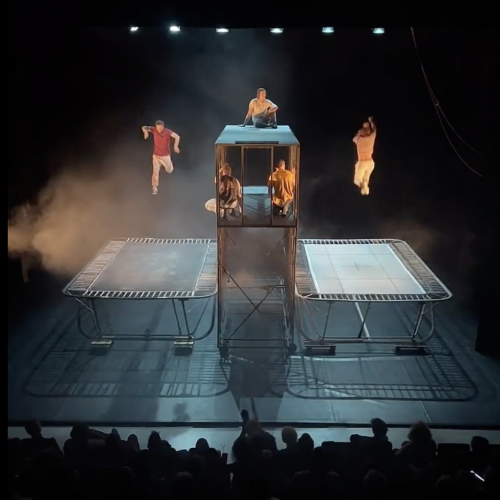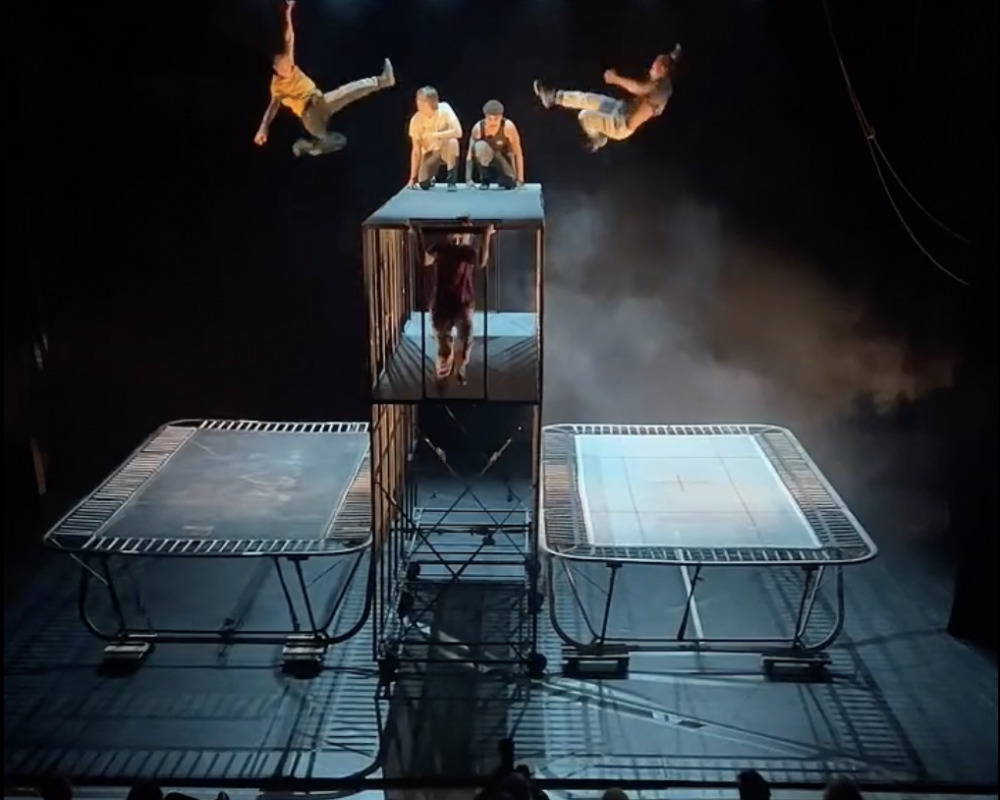 About
In creation
for 2025
Age
All
Recommendations
Indoors show
About
In creation
for 2025
Age
All
Recommendations
Indoors show