Le poids des Nuages explores the relationship between two men seeking perfection. 
In front of our eyes, these two characters cross worlds,  borders, real and sometimes imaginary. Their relationship questions us about individualism, trust and ambition.
In the circus world, where everything is possible, we are called upon to reinvent our own rules.
On and under a huge trampoline, these artists embody Icarus' dream of flying. They stage the men persistence, the ability to surpass themselves and to reinvent themselves. 
Thus, discovering this new world, they will unbalance the codes and build their own exit door…
The other. 
Starting with a character attracted by the void, who is looking for someone or something, who falls and rises again. Until a door opens in the void. He passes to the other side. He is below and someone else is above.
In a oneiric world, two characters forge surprising relationships with each other and find themselves involved in the movements of a tormented memory.
Two acrobats transport us, questioning us about collective memory, the difficulty of anchoring, the loss of reference points and the questioning of reality.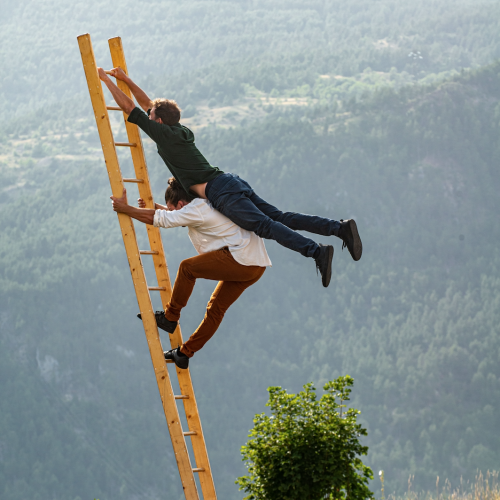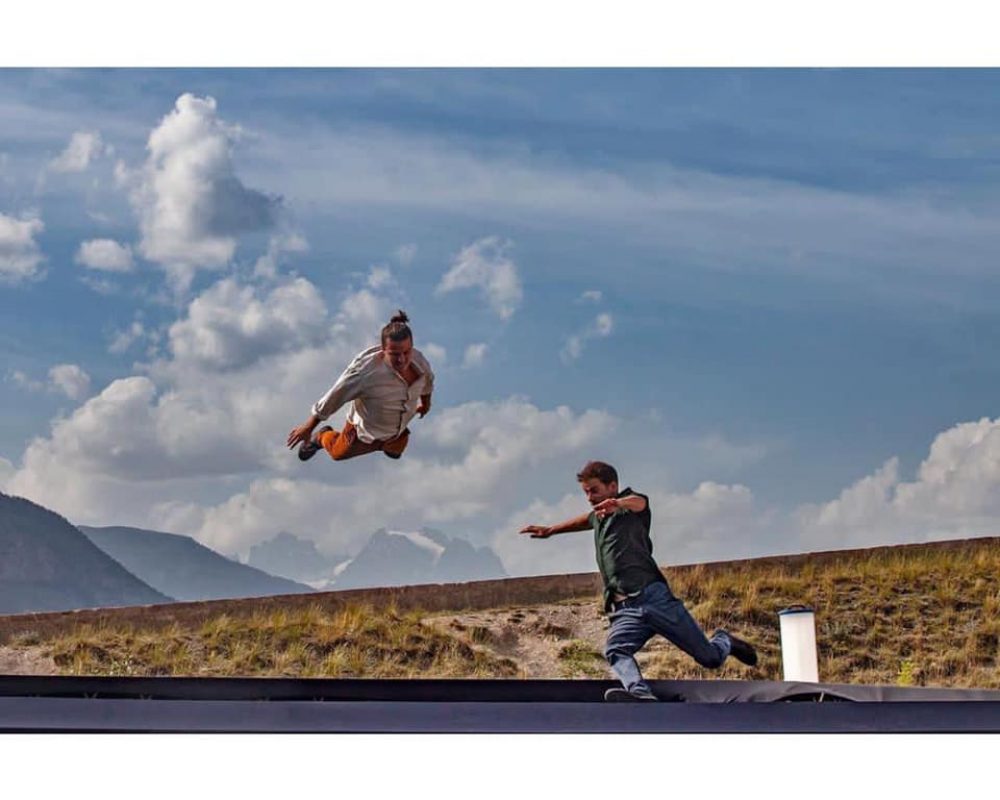 About
Creation
2021
Run time
35 min
Age
All
Recommendation
Outside show
Festival, street, events…
About
Creation
2021
Run time
35 min
Age
All
Recommendations
Outside show
Festival, street, events…
Teaser Le Poids des nuages
"I think that imagining universes outside of reality is the best way to question where we are."