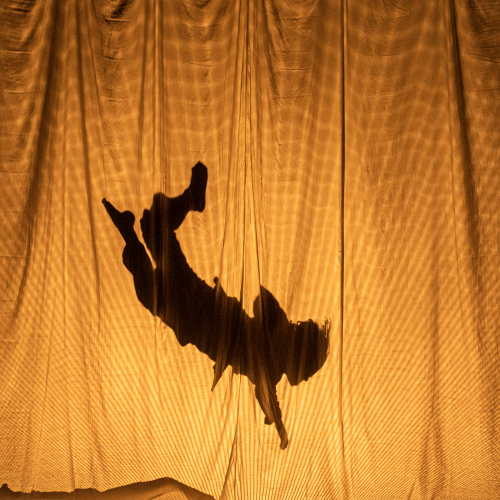 A dreamlike dive into the unconscious of a strange character whose life seems frozen around his bed.
We discover a decor that revolves around a spartan room and reminds us of a psychiatric hospital.
The spaces move and follow one another, we tip over to the other side of the mirror. A wandering turns into a vertical ascent. His metamorphosis begins. This new reality changes and changes very quickly, the routines get stuck. He will have to reinvent himself, find a new balance and take the risk of jumping into the unknown to approach a new freedom.
A quest for oneself.
This circus piece plunges us into the madness of a man for whom everything changed. Hallucinations and desires merge with reality when a reckless and fearless young nurse arrives. In the decor of a hospital room, anything becomes possible.
A trampoline, ropes, but much more than that. A cage. Open, provided the door is found.
Freedom, in the name of which we must fight, with all our body offered to weightlessness.
A show where mental barriers are embodied to better reveal the characters' unlimited capacity to reinvent themselves.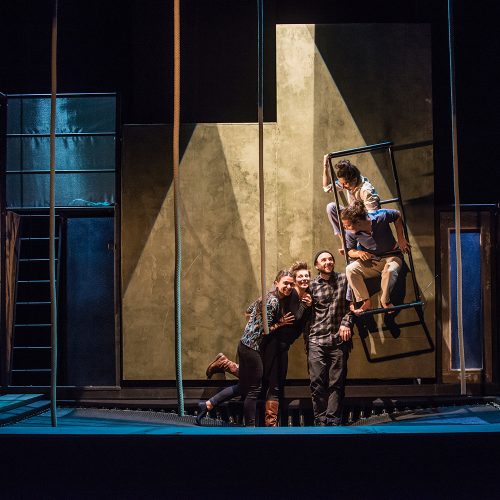 About 
Creation
2019
Run time
50 min
Age
7+
Recommandations
Indoor show
About 
Creation
2019
Run time
50 min
Age
7+
Recommandations
Indoor show